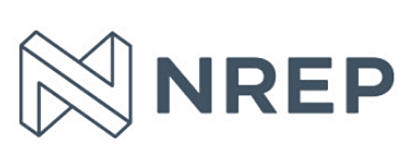 Investment Associate to NREP
As an associate in our team you will participate in all aspects of building NREP as a leading real estate investor and innovator in the residential space.
The residential business line at NREP is seeking an exceptional individual with strong project management capability, solid finance fundamentals, problem solving skills and intellectual capabilities, but also someone who has a genuine passion for investing and for making real estate better. The ideal candidate is accustomed to performing in a very demanding environment, yet with a humble and unassuming attitude.
As an associate in our team you will participate in all aspects of building NREP as a leading real estate investor and innovator in the residential space. As part of an entrepreneurial team, you are expected to be able to lead transactions from start to finish as well as being part of developing the business model for the residential segment within NREP. You are proactive and can shape your role and your projects to a larger extent than what is typically the case in the more structured context of e.g. a top tier investment bank or management consultancy firms.
The position:
Title: Investment Associate
The role: Sourcing, underwriting, process management and execution of new transactions as part of the Swedish residentials team. Project ownership of transactions from an early phase, which can include regular "plain vanilla" acquisitions, JV-projects with land owners and in-house developments. Involvement in general business development across the Nordics in relation to developing the investment strategy as well as the product and consumer offering within the residential segment.
Primary tasks:
Source new investment opportunities and build lasting relationships with business partners
Lead deal negotiations and overall transaction process
Analyze potential investment opportunities
Prepare presentations to our investment committee
Conduct due-diligence together with external advisors
Support various business development initiatives
Career development and support
Your career development within NREP will be determined by your ability to take on increasing responsibilities and manage transactions end-to-end, from sourcing to closing, as well as the contributions you make to the development of our business
As an Associate you will receive feedback and coaching from all colleagues depending on which projects you are staffed on. Together with your manager you will set personal development goals on a bi-annual basis and will regularly receive formal feedback. Your manager is also responsible for providing you with the coaching, support and training necessary to successfully pursue your development goals.
NREP is an entrepreneurial environment where every individual is both expected and empowered to drive his/her personal development. As an Associate on the team, it is expected that you are relatively self-going and proactive from the start
Do you want to be a part of NREP? Please apply for the position at www.boardtalk.se. Interviews will be conducted continuously so we look forward to your application as soon as possible. For further questions about this position, contact Johan Magnusson (072 248 65 31, johan.magnusson@boardtalk.se) or Martin Andersson (070-573 10 10, martin.andersson@boardtalk.se) at Boardtalk.
Känner du några som skulle passa ännu bättre? Berätta det för dem.