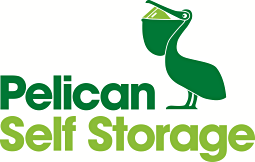 Construction Project Manager to Pelican Self Storage
Pelican Self Storage is a leading Nordic brand in storage for private people and companies. The company has facilities in Sweden, Denmark and Finland that are centrally located and easy to access . The company is rapidly growing and is looking for a Construction Project Manager for the office in Stockholm.
Pelican follows its strategy to significantly expand its portfolio of freehold quality and service-focused self-storage facilities in the metropolitan areas of Denmark, Finland and Sweden. The ambition is to have 60 facilities in the portfolio by 2027. Pelican has about 100 employees in the organization, with headquarters in Copenhagen and offices in Stockholm and Helsinki. It is a very dynamic and energetic team with the ambition and desire to expand the business in the future.
As Construction Project Manager in Sweden, you will be responsible for the project management of Pelican's construction projects (both rebuilding and new construction), from early planning, to site handover to operation, with special focus on project management in the implementation and construction phase. Your work will involve ensuring the delivery of the projects within the agreed time, in the agreed quality and within the agreed financial framework. You will report to Group Construction Manager in Denmark, who will be your contact person and sparring partner.
Main tasks:
 Manage and ensure quality, specifications, policies, technical descriptions and compliance with the design phase.
Responsible for technical due diligence.
Preparation of a project that meets local planning regulations and optimizes project layout and cost.
Run the project through the local permit process.
Diligent value engineering and project optimization
Preparation of tender documents.
Tendering and obtaining offers from local contractors
Evaluation of submissions for completion and cost
Negotiation of contracts with contractors and suppliers
Project planning and preparation.
Project management and project follow-up
Dialogue and cooperation with the local operation department (end users) and ensure correct handover to the operations
Follow-up errors and missing audits
Your profile
You probably have a master/university degree in engineering, or equivalent in combination with many years of experience in construction projects, preferably from roles as site manager, consulting engineer, developer or project manager . You feel well versed in the opportunities and challenges that lie ahead of Pelican Self Storage. You have experience in project development and the various phases from purchasing an empty field to turnkey construction. Knowledge of renovation projects is also an advantage. Driving license B is a requirement.
You are structured in your approach
You have a positive attitude
Good communication skills
Your English skills are advanced
You work well independently and take responsibility
You are business and value oriented
You have gained a broad technical understanding of the various phases of large-scale tertiary construction projects.
You have a good insight into prices and construction solutions
You have a good knowledge of construction actors .
Your application
Do you want to join an exciting journey at a successful company? Please apply for the role via boardtalk.se. Questions are answered by recruitment consultant Kristin Biles (070-7900893) and Martin Andersson (070-5731010). Selection and interviews will take place on an ongoing basis, which is why we look forward to your application as soon as possible.
About Pelican Self Storage
Pelican Self Storage was founded in Denmark in 2009 by Nordic Real Estate Partners (NREP) with investment from M3 Capital Partners in London. Since that day, the company has come a long way and continues to move forward. Today, the company is working on many new projects, and their goal is to create a chain of quality and service-oriented facilities in the Nordic region, mainly around the capital regions and the larger surrounding cities. With 34 facilities in Sweden, Denmark and Finland and even more on the way, Pelican Self Storage is developing rapidly. Pelican's main task is to provide the highest quality service, so that their customers feel secure in the choice of Pelican Self Storage. Therefore, their service is out of the ordinary. The company's staff work every day to make sure that customers feel that they have that little extra. Pelican differs, among other things, by focusing on the customer's needs, good lighting, high security and welcoming facilities. Their goal is that you as a customer will experience high quality service. 
Känner du några som skulle passa ännu bättre? Berätta det för dem.