Senior Treasury Analyst to Hoist Finance

Hoist Finance is looking for a Senior Treasury Analyst to be an important member of the Group Treasury & ALM function.
Hoist Finance is a trusted debt restructuring partner to international banks
and financial institutions. We purchase consumer bank loans that are in default status. In doing so, we free up resources and reduce risk for our banking and financial partners, thereby contributing to ensure a stable financial system.
We support our customers, the debtors, in becoming debt-free through an amicable settlement process. Our aim is to find a realistic payment plan via
an open and respectful dialog with the customer. We want to empower them through a completely transparent and dignified process.
Hoist Finance employees are driven by a common purpose – to develop
and foster long-term relationships built on mutual trust. With high ethical standards, compliance with the financial regulatory framework, and behaviour based on transparency and respect, we ensure that we earn the trust of our stakeholders every day.
If you want your work to make a difference, then maybe Hoist Finance is the place for you.
The role
This position reports to the Head of Treasury & ALM and the role is placed
at the headquarters in Stockholm. As a Senior Treasury Analyst, you will be part of a thirteen staff Treasury team (including five staff within Hoist Spar collecting retail deposits in three countries) and the main objective of the role will be to manage liquidity and market risks. The role may require some travel to visit the Hoist offices around Europe.
Main areas of responsibility
Managing the liquidity portfolio as well as interest- and FX risks, including executing external hedging transactions.
Working with Asset and liability Management (ALM), analysing the structure of the balance sheet and suggesting strategies for capitalisation and funding.
Shared responsibility for regulatory reporting, for example LCR, NSFR and ALMM as well as reporting to various internal stakeholders including top management and ALCO.
The role includes various other assignments as for example the budget process, ILAAP, cost of funds and related FTP-frameworks, preparing ALCO material, capital regulations monitoring, etc.
Support middle-office on cash management, cash pool and collateral management.
Actively engaged in the development of group treasury related systems and routines; drive efficiency in the day-to-day operations, exploring automation and transformation opportunities.
Contribute to group wide projects and coordinate group treasury related function between different offices.
Desired skills and experience
The suitable candidate preferably has an MSc in Business/Finance/Industrial Engineering or similar with at least four years of experience from liquidity - and financial risk management. In addition, knowledge of the regulatory environment, experience within the bank & finance sector is a requirement.
In addition to the above we are looking for a candidate with at least a few of the following skills;
An underlying interest in the financial markets and financial instruments
Excellent interpersonal skills with the ability to build relationships both internally and externally
High integrity and an open mind
Experience with change/project management is advantageous
Experience using tools like SQL, Bloomberg, Excel, VBA and PowerPoint
Ability to analyse complex information and draw the relevant conclusions

 

Is Hoist Finance your next employer?
We offer you a fast-paced working environment in modern offices in central Stockholm. Working with smart, engaged colleagues driven by strong business ethics, you will play an important role at Hoist Finance, and have the opportu- nity to develop your career as the company continues to grow.

Today Hoist Finance is represented in thirteen European countries and we are growing in new asset classes. Hoist Finance is listed on Nasdaq in the Nordic Mid Cap segment.

Your application
In this recruitment Hoist Finance works together with Boardtalk AB so if you are excited about what you've read, please apply through the website www.boardtalk.se.

Interviews will be conducted continuously. For further questions about this service contact Mats Holmberg (072-8532313) or Malin Sager (073-6903605) at Boardtalk AB.

As part of the recruitment process a background check will be run on each of the final candidates.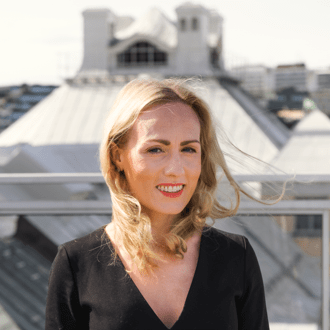 Kontakt
Malin Sager
Rekryteringskonsult Finance – Finance
Om Boardtalk
Boardtalk är ett rekryteringsföretag som riktar in sig på specialistrekryteringar inom affärsområdena Finance, Real Estate samt HR. Vi erbjuder även våra kunder interimslösningar vid behov.

Senior Treasury Analyst to Hoist Finance
Läser in ansökningsformuläret