Operations Analyst Nordics Hoist Finance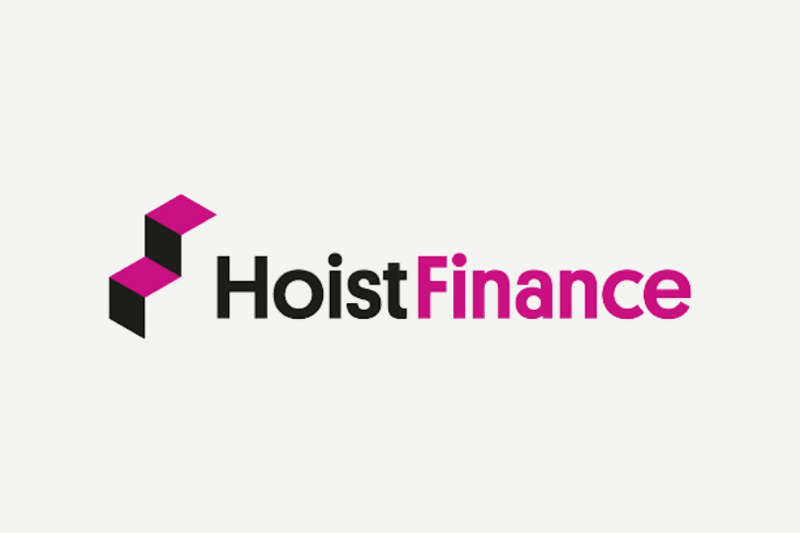 Hoist Finance is looking for a Operations Analyst Nordics to their new initiative in the Nordics region.
Hoist Finance is a trusted debt restructuring partner to international banks and financial institutions. The company purchase consumer bank loans that are in default status. In doing so, they free up resources and reduce risk for their banking and financial partners, thereby contributing to ensure a stable financial system. Hoist Finance support their customers, the debtors, in becoming debt-free through an amicable settlement process. The aim is to find a realistic payment plan via an open and respectful dialog with the customer. Hoist Finance want to empower them through a completely transparent and dignified process.
Today Hoist Finance are represented in thirteen European countries and are growing in new asset classes. Hoist Finance is listed on Nasdaq in the Nordic Mid Cap segment. The Company offer you a fast-paced working environment in modern offices in central Stockholm. Working with smart, engaged colleagues driven by strong business ethics, you will play an important role at Hoist Finance, and have the opportunity to develop your career as the company continues to grow.
Background

As the Operations Analyst Nordics you will develop a strong analytics function that is responsible for the provision of insight and analysis to improve performance across Hoist Finance debt purchase portfolios and client servicing. Business intelligence and insight will be provided using all available internal and external data and trends to help deliver the company's objective of being a market leader in the sector.
Further more, responsible for supporting all intra-month and monthly forecasts and quarterly book revaluations across the Hoist Group and the ongoing development of forecasting models and techniques. 

Keys tasks

Analyse data to produce, evaluate and interpret information to monitor trends within collections and recommend decisions that will have a positive impact on company performance.
Spot and maximize value adding opportunities, through proactive analytics into any variances in performance and identify underlying causes.
Analyse characteristics of portfolios/customers using both internal and external data and statistical methods that can be used to improve performance and/or drive down cost. Support local operational units with strategic recommendations on portfolio level performance.
Support local operational units with champion-challenger/outsourcing/campaign strategies ensuring that measurable MI is formulated to monitor performance.
Constantly evaluate opportunities to improve analysis, reporting quality and efficiency and forecasting; act as a champion for innovation and continuous improvement.
Provide regular updates to key stakeholders on all key insights, business improvement solutions undertaken and forecast outlooks and ensure key personnel are consulted and relevant suggestions/recommendations are factored into change decisions.
Review all proposed strategy changes, system development & process improvements, to ensure we have the right controls in place to reduce risk to the business, producing exceptions reports where required.
Preferably a university degree in Finance or Science with a minimum of three years experience in analytical functions in the financial services industry
Exceptional statistical and data manipulation skills; Advanced knowledge in the use of business intelligence, analytical and statistical packages (e.g. SQL, SAS, Tableau, R, Power BI)
Excellent communication, interpersonal and listening skills – ability to communicate at all levels, ability to present complex and detailed data in a format that aids debate and discussion across the business
Ability to think strategically and translate thinking and analytical results into tangible plans
Basic understanding of key commercial aspects of debt management and understand contribution to business, using this knowledge to identify tactics to maximise performance is preferred
Proven track record in using internal and external data and insight to make decisions and recommendations that shape business strategy and improve performance
Excellent command of English and Swedish. Any other Nordic language is a plus
Candidates profile

Is Hoist Finance your next employer?
Hoist Finance employees are driven by a common purpose – to develop and foster long-term relationships built on mutual trust. With high ethical standards, compliance with the financial regulatory framework, and behaviour based on transparency and respect, we ensure that we earn the trust of our stakeholders every day.
If you want your work to make a difference, then maybe Hoist Finance is the place for you.
Your application

In this recruitment Hoist works together with Boardtalk AB. Please apply through website (www.boardtalk.se) Interviews will be conducted continuously. For further questions about this service contact Mats Holmberg (072-8532313) mats.holmberg@boardtalk.se or Kristine Biles (070-790 08 93) at Boardtalk AB.
As part of the recruitment process a background check will be run on each of the final candidates.
Om Boardtalk
Boardtalk är ett rekryteringsföretag som riktar in sig på specialistrekryteringar inom affärsområdena Finance, Real Estate samt HR. Vi erbjuder även våra kunder interimslösningar vid behov.

Operations Analyst Nordics Hoist Finance
Läser in ansökningsformuläret