Senior Partner, Strategy & Transactions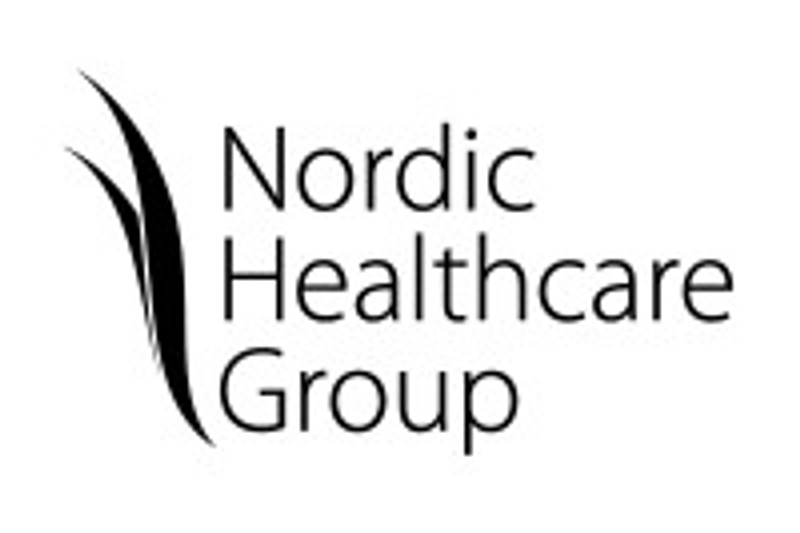 Nordic Healthcare Group (NHG) is an advisory, insights and research company specialized in health and social care sector. NHG's purpose is to maximize the outcomes of health and social care, and life sciences globally to improve the lives of everyone.
Rooted in their human-centric Nordic values, NHG delivers sustainable solutions through research, data analysis, design, digitalization, and implementation. Since 2004, their 250+ professionals have worked with public and private clients on over 4000 projects. As a healthcare specialist, NHG has a unique position in the market as no other management consultancy in the Nordics has, both in-depth understanding of healthcare processes and practices and at the same time can provide premium level Strategy and Transaction advisory to international investors.
At NHG, talented, motivated, and passionate individuals worldwide collaborate with a shared purpose – accelerating positive change in health and social care. For more information, visit www.nordichealthcaregroup.com.
Background
The Senior Partner of Strategy and Transactions will be based in the Swedish office, in the center of Stockholm. You will be part of the Swedish team, consisting of six people and you will be reporting to the CEO of NHG Sweden.
NHG provides Strategy and M&A advisory services for health and social care service providers, MedTech companies as well as private equity, venture capital firms and real estate investors looking to invest in the health and social care sector in the Nordic and European markets. NHG supports customers on the buy- and sell-side commercial due diligence, corporate and go-to-market strategy development, as well as implementing and executing the strategy.
NHG is a clear market leader in healthcare commercial due diligences in Finland and growing on the Nordic markets. NHG Strategy and Transaction team in Finland consists of seven people specialized in Strategy and Transaction projects (one director, two project managers, four analysts and consultants) and has also access to NHG's pool of analysts, consultants and senior advisors from other teams, based on project needs.
To accelerate our growth in the Nordics, NHG is now looking to expand its business further by increasing the staff based in Stockholm. Therefore, the Swedish Strategy and Transactions Senior Partner will play a central role in expanding the Strategy and Transaction team in Sweden and the Nordics.
As a Senior Partner in strategy and transaction advisory services, you will be building and developing client relationships with Nordic PE/VC funds, real-estate investors, health and social care service providers and MedTech companies. We work with a wide spectrum of customers varying from startups to large international organizations and investors. In collaboration with NHG Strategy and Transactions team, you will develop project proposals and, in a senior advisor role, manage delivery of the projects and client outcomes jointly with the project manager and project team.
Objectives for the role
Grow the existing and develop new business in Sweden. Over time, potentially in the rest of the Nordics and operate profit-growth, contributing both in strategic planning and operational performance
Be a liaison between NHG Finland and the Swedish market stakeholders
Ensure an appropriate organisational structure and staff with the competence and skills to perform the work and develop the Swedish business.
Develop capabilities of the Nordic Strategy and Transaction team
Suitable Background of the preferred candidate
University degree in Finance or Science. A Master's Degree in Finance or Business Administration.
Relevant background with a minimum of 8 years working experience from Management Consultancy or similar
Interest for specialising in health and social care sector; previous experience from the health- or social care sector is a plus but not a must.
Experience of building client relationships and management consulting sales
Experience on strategy and commercial due diligence project delivery at manager level; change management experience is considered beneficial
Excellent command of English and Swedish
Network of Nordic and international investors
Experience with having managed a P&L for, or on behalf of, a business unit or company is considered beneficial
Your application
In this recruitment, Nordic Health Care Group, works together with Boardtalk AB. Please apply through our website (www.boardtalk.se). Interviews will be conducted continuously. For further questions about this position contact Mats Holmberg (072-8532313) mats.holmberg@boardtalk.se at Boardtalk AB.
Om Boardtalk
Boardtalk är ett rekryteringsföretag som riktar in sig på specialistrekryteringar inom affärsområdena Finance, Real Estate samt HR. Vi erbjuder även våra kunder interimslösningar vid behov.

Senior Partner, Strategy & Transactions
Läser in ansökningsformuläret